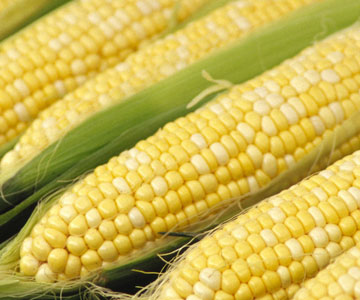 An Italian team of scientists, examining data from multiple studies performed over 20 years, has concluded that genetically engineering has increased yields and reduced toxins in maize, one of the world s most important crops.
The meta-analysis provided strong evidence that GE maize (corn) contains lower levels of naturally-occurring mycotoxins, which are dangerously poisonous and potentially carcinogenic in both people and animals. The occurrence of toxins was reduced by around a third because of fewer fungus infestations, thanks to the lower prevalence of insect attacks in insect-resistant GE maize.
Despite widespread public suspicion and some government bans on GE maize, this meta-analysis provides powerful scientific evidence that genetically engineered maize is on average inherently safer and more productive than non-GE alternatives.
However, as the authors note ironically in their introduction: Despite the extensive cultivation of GE crops and a considerable number of scientific reports, the concerns about their safety has led 38 countries worldwide, including 19 in Europe, to officially prohibit their cultivation, though allowing the import of food and feed derived from or consisting of GE plants.
Published open-source in the prestigious journal Scientific Reports, the new study is a meta-analysis of the field cultivation of maize in multiple countries and over long time periods.
The researchers were led by Laura Ercoli, an associate professor at the Institute of Life Sciences, which is part of the Sant Anna Scuola Universitaria Superiore in Pisa, Italy.
The meta-study researchers whittled down an initial 6,000 papers into just 77 that met stringent criteria for scientific rigor. This included the requirement that GE maize observations must have been in the field (rather than a greenhouse or laboratory) and compared with true isoline (identical except for the GE trait) crop, rather than a different maize variety.
The authors also looked at yields and whether GE corn affected non-target organisms. Their results provided strong evidence that GE maize performed better than its near isogenic line, with grain yields on average about 10 percent higher, according to the paper.
The effect was highest for "quadruple-stacked" hybrids (maize with four different GE traits combined) which showed a 25 percent increase in yield compared to non-GE maize. Additionally, no significant impacts were seen on non-target and beneficial organisms, including spiders, lacewings, ground beetles and ladybugs.
In 2015, 53.6 million hectares of GE maize were cultivated on a global scale, representing about a third of the worldwide maize production of 185 million hectares. The largest cultivator was the United States, with Brazil, Argentina and Canada accounting for most of the rest. Small amounts are also grown in Spain, South Africa and the Philippines.
The researchers did not investigate the issue of pesticide use, noting that this has been addressed by previous work. A 2014 meta-analysis of GE crops written by Wilhelm Klumper and Matin Qaim found that chemical pesticide use was 37 percent lower, thanks to GM technology adoption.
---
Categories