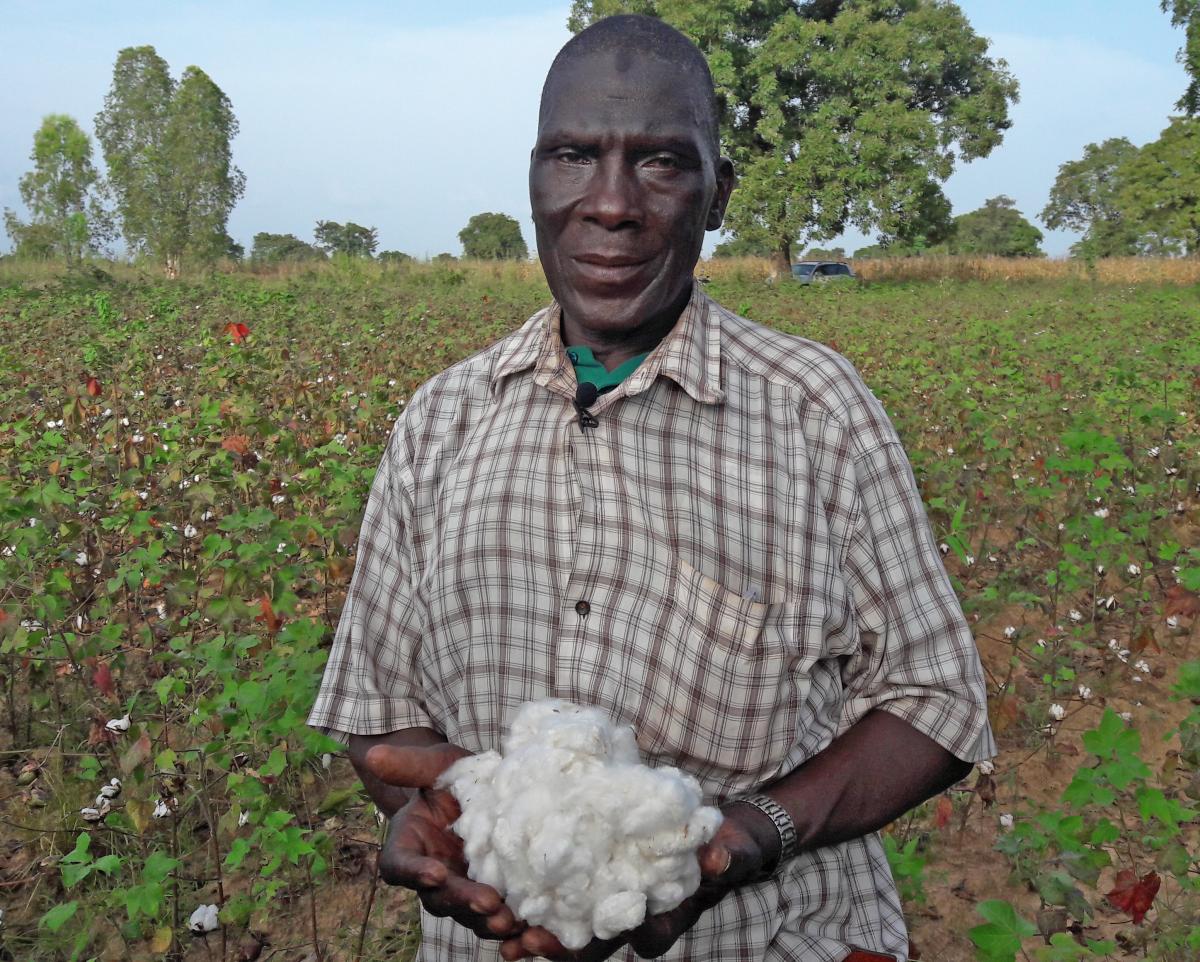 As Burkina Faso farmers predicted, their nation has lost its standing as Africa s largest producer of cotton since halting the cultivation of genetically engineered, pest-resistant Bt cotton.
Mali has now emerged as the number one producer of cotton in Africa, edging Burkina Faso out of the place it held for more than a decade, according to a report from Radio France International (RFI), the French public radio service.
With 1 million 330 bales of white fiber, or 90,000 bales more than last year, [Mali] exceeds Burkina Faso, according to estimates by the US Department of Agriculture , RFI reported. Burkina Faso, however, had planted more cotton, and in larger proportions than its Malian competitor. But Burkina Faso yields have collapsed. They are the worst for 22 years: 333 kilos per hectare.
Cotton farmers in Burkina Faso had predicted a decline in production by the end of 2017 when I paid a visit to that country last September. They were concerned that the increased pest attacks that followed the decision by government and cotton companies to phase out the production of GE cotton seeds would make 2017 a bad production year.
They were right, as confirmed by figures from the National Cotton Council of America. In 2017, Mali produced 1.325 million bales of cotton fiber, while Burkina Faso produced 1.300 million bales.
Kuraogo Salifu, a cotton farmer in the Pandema District, told me: This year, we have increased the size of cotton fields all over but most of the fields are suffering from the pest pressure. The country will not achieve increased yields as expected.
Another farmer, Seidu Konatey, had similar concerns and predicted an even worse situation in 2018. We keep advancing, then we go back. This year, we won t be able to get anything. If that happens again next year [2018], then in the next two years, we will all abandon cotton production, he said.
Burkina Faso farmers had been successfully growing Bt cotton, with its inherent capacity to resist attacks by the highly destructive bollworm pests, for almost half a decade since its introduction in 2008. This allowed them to reduce their use of pesticides by up to 70 percent. A national study showed that the introduction of GE cotton in Burkina Faso led to a 22 percent increase in yield over conventional cultivars and households recorded an average profit gain of 51 percent.
But much to the displeasure of farmers, the government and cotton growing companies decided to phase out the production of GE cotton in 2015 because of concerns about the short fiber length of the Bt cotton, which fetches a lower price. Since then, farmers have been growing conventional seeds and the impact of that decision is now being felt.
In 2016, Burkina Faso produced 1.31 million bales of cotton, according to figures from the National Cotton Council of America. In 2017, it dropped to 1.30 million bales despite an aggressive program by the government over the last year to increase the total land area of cotton under cultivation from 600,000 hectares to 700,000 hectares.
The Burkinabe government has attributed the reduced output this year to drought situations and increased attacks by whitefly pests. But farmer Seidu Konatey challenged that assertion. It is not a matter of rain, because we got better rains this year than last year. It is the seed, he insisted.
Dr. Edgar Traore, research scientist and coordinator of the Open Forum on Agricultural Biotechnology (OFAB), is equally convinced the decline is the result of the decision to put the cultivation of GE cotton on hold. I strongly believe that seed quality accounted for 25 percent of the production decline. I don't know how Burkina was going to be able to provide quality conventional seed in the quantity needed without any preparation ahead of the decision to abandon GMO cotton, he noted. Sub Saharan cotton production has increased by 5 percent while the world production increased by 19 percent for this campaign. Why is it decreasing in Burkina Faso only?
Though farmers are already feeling the impact of reduced cotton yields, it s likely to have a larger ripple effect in the West African nation, where cotton was referred to as white gold because of its economic importance. Cotton accounts for 70 percent of Burkina Faso exports, 10 percent of its Gross Domestic Product (GDP), and employs about 20 percent of its working population. For more than a decade, Burkina Faso remained the 10th largest producer of cotton in the world and number one in Africa, followed closely by Mali and Cote d Ivoire.
Mali used to be Africa s number one producer of cotton until it lost the position to Burkina Faso in 2004. In 2003, Mali produced 1.2 million bales of cotton while Burkina Faso produced 956,000 bales. The tables turned the following year, with Burkina Faso producing 1.18 million bales while Mali produced 1.026 million bales. Burkina Faso maintained its position as number one cotton producer in Africa for the following 13 years, but now Mali has taken over again.
---
Categories